The company held a reading drifting activity sharing meeting of "Persist in reading and witness growth"
---
In order to celebrate the 100th anniversary of the founding of the Communist Youth League and welcome the successful convening of the 20th National Congress of the Communist Party of China, the company held a book rafting activity sharing meeting with the theme of "Persist in reading and witness growth" on September 13. Wang Yating, chairman and deputy general manager of the trade union, Fang He, secretary of the Youth League branch, and various small members of the book rafting participated in the meeting.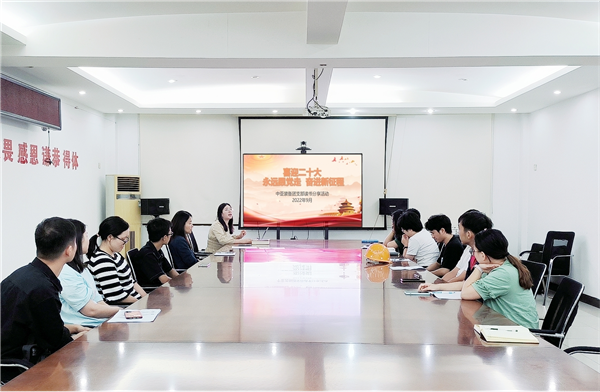 In order to further promote the construction of grass-roots learning organizations and create a strong atmosphere of loving, diligent and happy reading, the company launched the "Persist in Reading, Witness Growth" Reading Drifting Activity this year with the guidance and help of the Youth League Committee of the hospital. Since the launch of the activity, the employees of the company have used their spare time to read books together and exchange their reading experience. At the same time, more and more young league members have been attracted to join the activity. The reading atmosphere of the company has kept rising, and the activity has made good progress.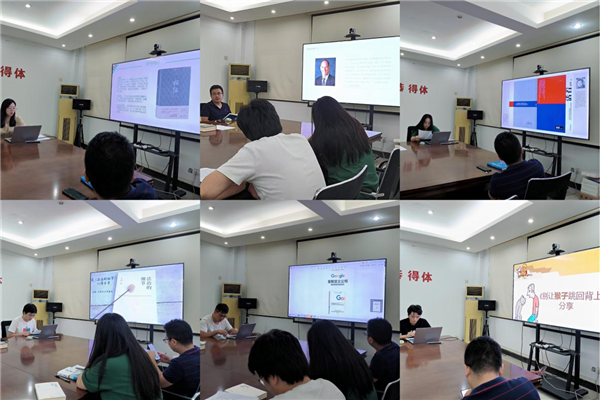 At the sharing meeting, the members of the Reading and Rafting Group shared their recent reading experience around the theme of the activity. Hub unfolds a magnificent picture of Chinese civilization to us, and interprets the vision of a big era in a global perspective; Alive uses Xu Fugui's life to show the optimistic and strong simplicity of ordinary people; "Details of Rule of Law" is full of "rationality without losing temperature, sensibility without losing height"; Don't Let the Monkey Jump Back analyzes how to reasonably position yourself and manage the team. The wonderful sharing has opened up our reading ideas and broadened our reading horizons.
After the meeting, the new and old members of the Reading and Rafting Group exchanged books one after another and made a plan for the next reading and drifting sharing. Through this sharing meeting, the company's reading rafting team is growing. Reading rafting activities will be carried out as a long-term way of reading, so that good books can be shared, reading rafting, and the company's reading brand can be built!
---