Loyal to the Party and serve the country, unswerving in practice -- The company held a meeting to evaluate the collective regularization of middle-level and grass-roots cadres
---
On the morning of July 13, the company conducted a formal evaluation on newly recruited middle and grass-roots cadres in 2021 in the office building of the First Industrial Park of Hefei Cement Research and Design Institute. The meeting was presided over by Yang Chenggang, secretary of the Party branch and general manager, and attended by more than 30 leading group members and staff representatives.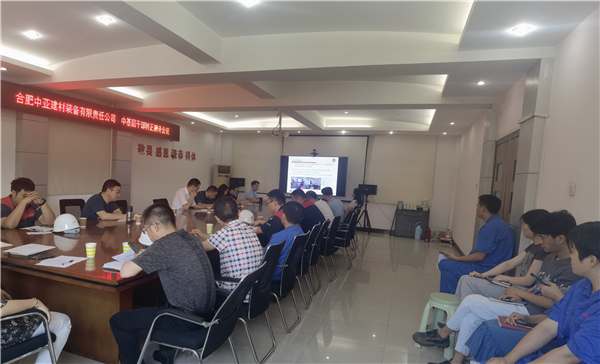 The meeting heard the probation report of 15 leading cadres, including Shi Jun, Assistant General Manager, Fei Haowen, Deputy Director of Customer Service Department, Zhang Weili, Director of Design Department, Xiong Huijun, Acting Director of International Trade Department, and Yu Wei, Deputy Director of Production Department. The report mainly focused on the progress in leadership, management, business ability, working methods and attitudes before and after taking office, in combination with the work since taking office, Report the deficiencies and ideas for the next stage of work.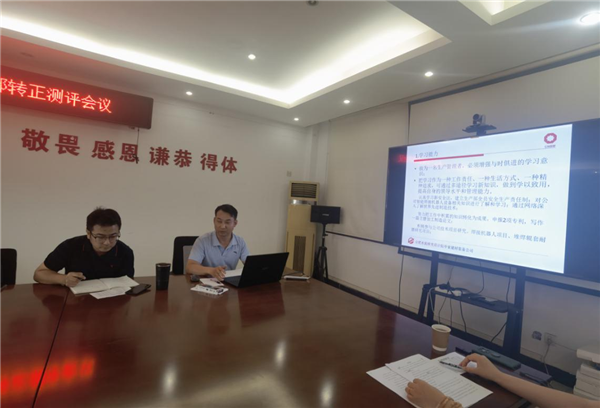 He put forward four requirements for everyone: First, we should devote ourselves to our work with more enthusiasm, higher spirit and more pragmatic work style; Second, actively benchmarking advanced, strengthening self-study, and constantly improving business skills and professional skills; Third, be brave in innovation, be good at thinking, and seek innovation and change in all posts; Fourth, we must strictly abide by the discipline of integrity, adhere to full coverage, zero tolerance, and build a cadre team with integrity.
After the meeting, all leading group members and staff representatives will conduct anonymous evaluation and scoring on the evaluation objects.
---