Our company participated in the financial work conference of the first half of 2018 of Hefei Hospital and the two gold pressure drop conference
---
On July 27th, our company participated in the financial work conference of the first half of 2018 of Hefei Hospital and the two gold pressure drop conference. Wang Jiachuan, chief accountant of the hospital, attended the meeting and made an important speech. He introduced the business performance of the group company and the general hospital in the first half of 2018, and reported the completion of the operating performance indicators of Hefei Institute in the first half of the year, and affirmed the financial work of all units of the hospital.
In combination with industry development and hospital management requirements, Wang Jiachuan, chief accountant of the hospital, put forward several expectations and requirements for the financial work of the hospital: First, strengthen the awareness of legal compliance, consolidate the basic work of accounting, and maintain the independence and rigor of practice; Further improve the quality of financial work, ensure the authenticity and integrity of financial data; Third, establish a sense of service, close to the front line, actively understand the business needs of front-line personnel, and constantly optimize the business process; Fourth, strengthen the financial team building, finance People should spend their time on work, use their energy in learning, and continuously improve their professional and comprehensive skills.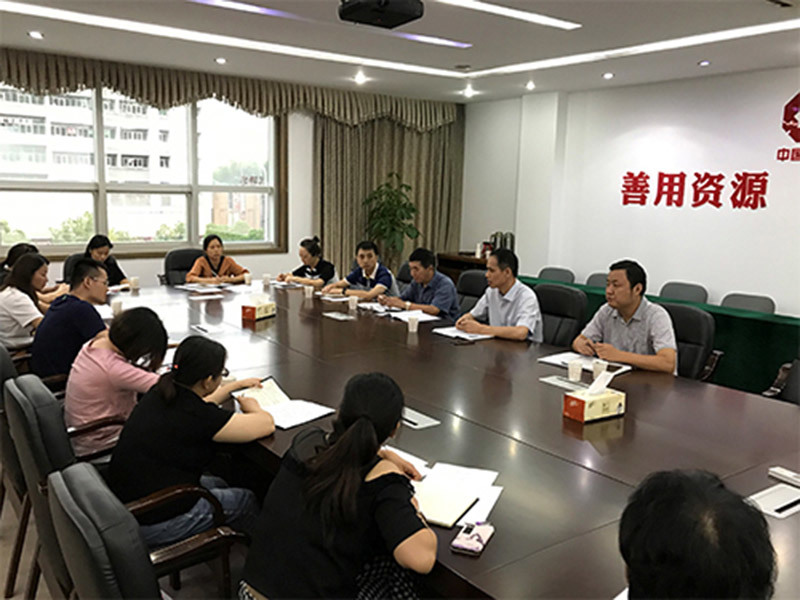 The meeting also organized the two gold pressure drop special deployment and communication links. On the basis of emphasizing the significance of the two gold pressure drop, the annual pressure drop target and the overall development of the current work, the participants conducted separate reporting on each unit. Exchanges and seminars have provided new ideas for the work of the two gold pressures of various units, effectively supervising and promoting the realization of the goal of the two gold pressure drop in the whole hospital.
---